I love listening to radio.  My circa 1970 Panasonic transistor radio that my dad bought me still works, and got us through a few snow storm related power outages.  Its reception and speaker quality are okay,  but not fantastic.  Better are some Sonys and Emersons from roughly the same era, for portable radios.
Nothing beats an iCom IC-R9500 with a multi-directional antenna, and a long line one, but it's a serious rack model for a radio shack that gets every frequency that's legal, including but not limited to police, fire, marine, aviation, etc. (0.005 – 33335MHz).  I have one, but in no way is it portable.  You don't just toss it in your suitcase or duffel bag.
What is in between is Eton.  They're really good quality radios.  Initially, I got an Eton field radio, which is not particularly large, but comes with a shoulder strap, which gives you an idea of how portable it is.
It's portable, which is the whole point of being a field radio, but I wouldn't want it getting accidentally kicked over on the pool patio.  It's sort of tabletop sized.  So, I got a baby Eton model.  Tuning in FM stations isn't much of a test, but AM and the weather bands are.  This little thing passes with flying colors!  I did not get it from the Red Cross, but it's the same model: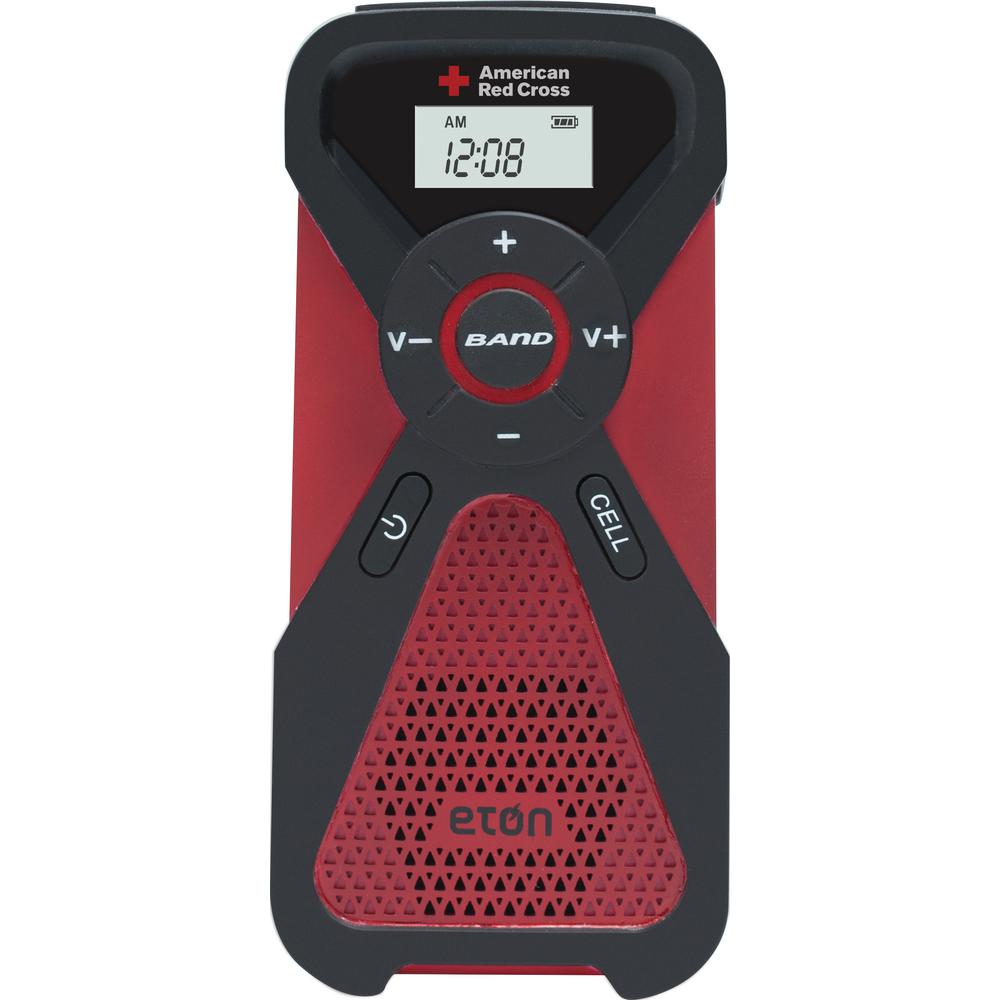 Hey, it serves my purpose.  It's roughly the size of a handy-talkie transceiver.  It's not waterproof, but if it does get damaged, it's expendable.